I'm known for my love of nude, natural makeup, and creating glowing, barely-there looks that are all about amazing skin. Once again, Christopher Bailey and the team at Burberry asked me to create a no-makeup-makeup look that would perfectly complement this season's hero pieces, inspired by the heritage Burberry check. I always love the challenge of finding a new twist on a classic nude look, and this season was our rawest look to date.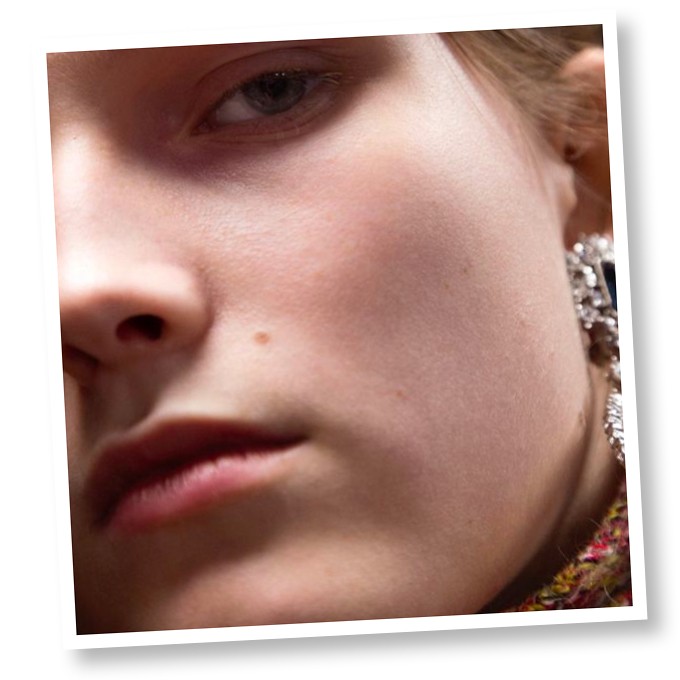 The September Runway Collection was inspired by one of the brand's most iconic prints; the heritage Burberry check, and the products in the runway edit encapsulate the diversity of the show pieces, with colours ranging from classic reds and minimal nudes to modern greens and blues.

To create a look that worked with the Burberry show, we moved on this season from fresh, glowing skin to a more modern matte skin finish.
Raw and Truthful
The finished look for the models this season was a completely natural, unmanufactured beauty. My approach for the show was very to create a look that was incredibly honest, exposing the natural beauty in a newer, more raw and truthful way than we have ever done before.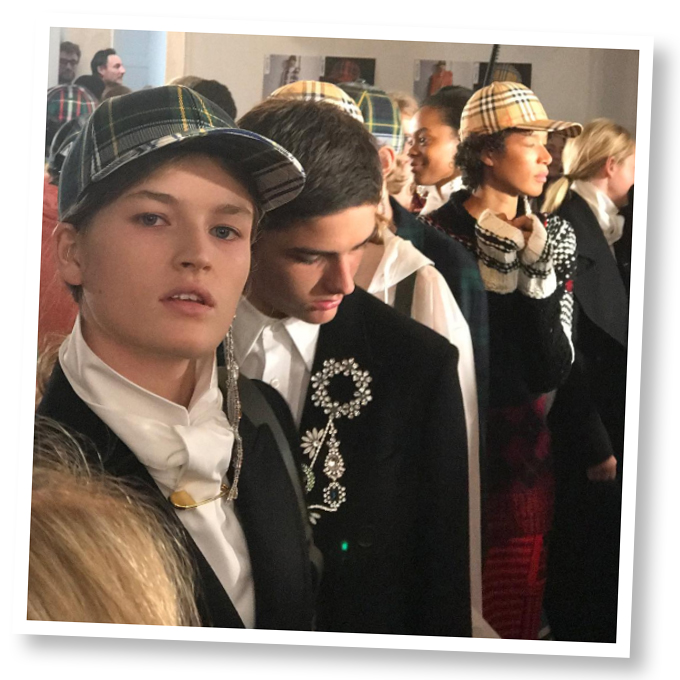 SKIN
As always, every model started with a full cleanse, tone and moisture routine to make the most of their natural canvas.
This season, the look consisted of no base at all, meaning the models' natural skin tones and textures took centre stage. I slightly blurred out imperfections like blemishes using the Cashmere Concealer but didn't totally erase anything, meaning these natural 'flaws' remained visible on the skin. Redness or darkness around the eyes or on the face was left without any touch-up. Even for me, this is taking nude makeup to a new level!
I totally removed any sheen or natural glow on the skin using the Cashmere Foundation Compact all over, not just down the T-zone as in previous seasons. This matte finish with imperfect tones and textures is this season's new nude.
BROWS
Brows were filled and touched up as needed with the Full Brows pen, but the aim was to reflect the models' raw beauty rather than enhancing and adding here. For a really natural look this season I used the liner to add a few natural-looking extra strands to brows, but kept use of the filling powder to a minimum.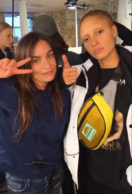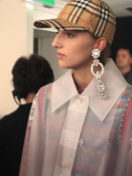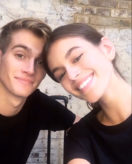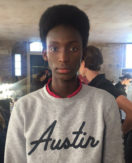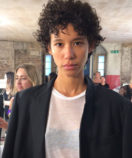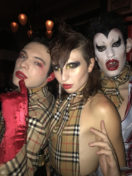 LIPS & EYES
I used the brilliant Lip Colour Contour Pen in Light on the lips to knock out any colour on models whose lips were naturally red. In addition, models who looked extremely fresh and innocent (lucky things!) had depth added to the eyelids and underneath the eyes using the lip contour pen to create a slight shadow effect. Working with and enhancing the areas usually considered to be flaws and imperfections really reflects the raw beauty I was looking to create for the show.
This year's look is all about the flow of individuality and it works really well on all ages and ethnicities. The matte skin has a modern truth to it that represents the person of today. This season's show look is incredibly easy to recreate at home, and once you've found the confidence to wear this barely-there new nude look, you'll be rocking it all season. I always champion a natural, skin-first approach to makeup, and I think this look is our most 'real' to date.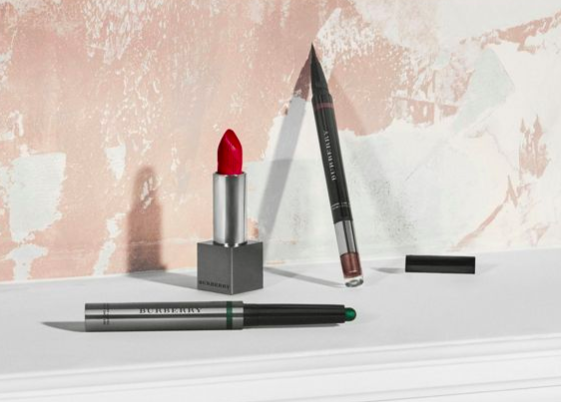 A Little Something Extra
If you want to get more playful with your makeup for the new season, my ultimate nude show look is the perfect base to add some colour to. The edit of red lips in Burberry's colour catalogue perfectly complement the colour palette of the new collection. While I love a less-is-more approach to makeup, I know some women never leave the house without an eye look or a strong lip; you can mix and match the colours in the new capsule collection whichever way you choose. Anything goes; this line is all about inclusive beauty and you just need to create a look that feels honest and real to you to capture the essence of Burberry's latest collection.
---
Key products: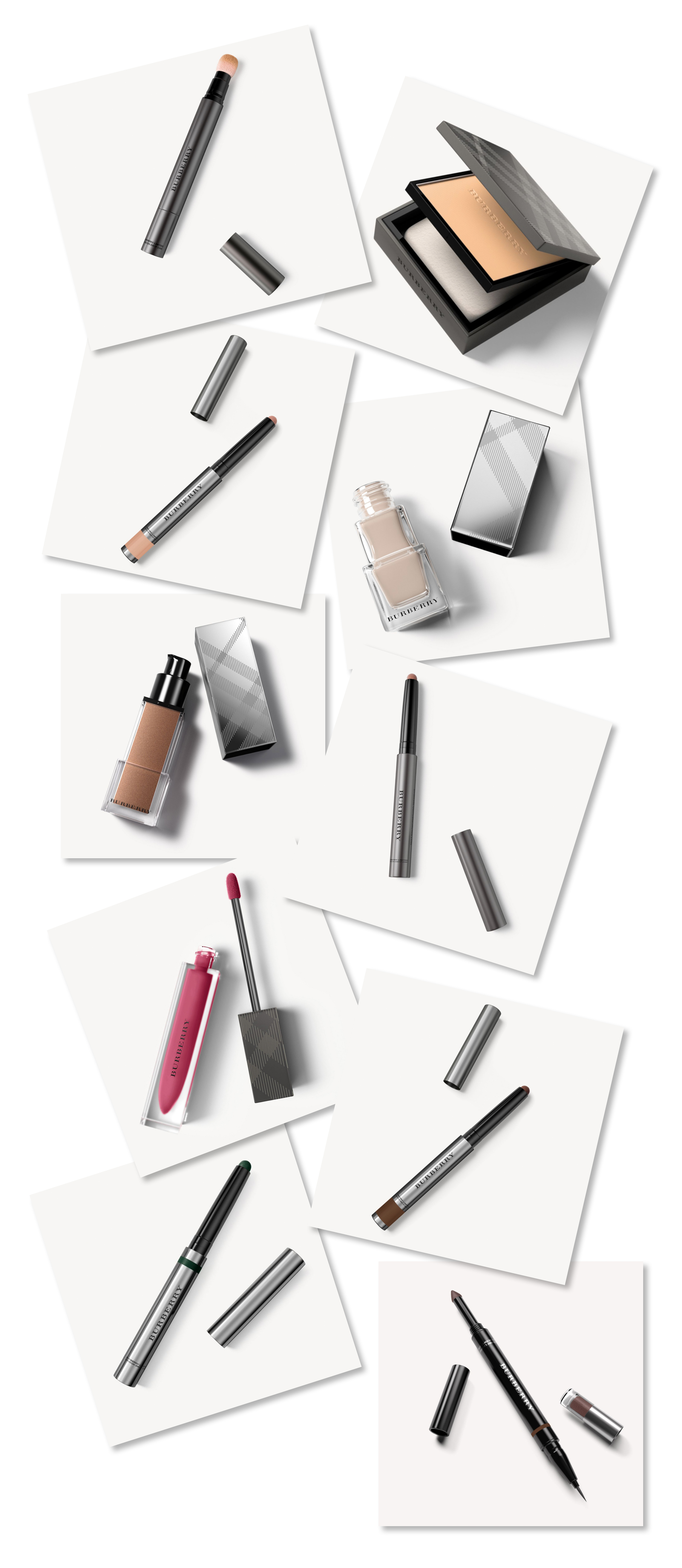 © Wendy Rowe. All Rights Reserved.