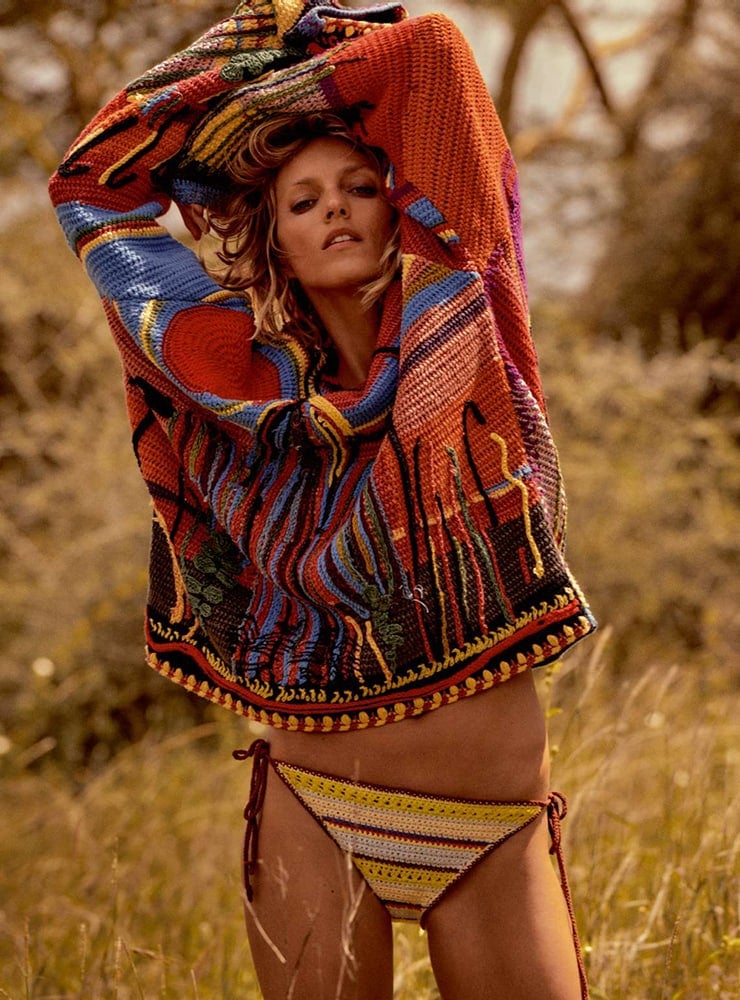 Summer is such a great time to get experimental with your style. Particularly when you're on holiday – you can leave all your usual rules at home and try out a completely different look somewhere new and unexplored. If you're heading to the beach this season for a getaway, the devil is in the detail when you're putting together the perfect beach outfit – aside from the swimwear it's all about the accessories. The most fabulous sunglasses, a beautiful beach bag, a gorgeous beach towel or throw to lounge on and the perfect hat to top it all off. Want some styling help in a hurry? Invest in my top five picks and you're ready to jet, set, go!
THIS POST MAY CONTAIN AFFILIATE LINKS
5 Beach Accessories To Elevate Your Holiday Wardrobe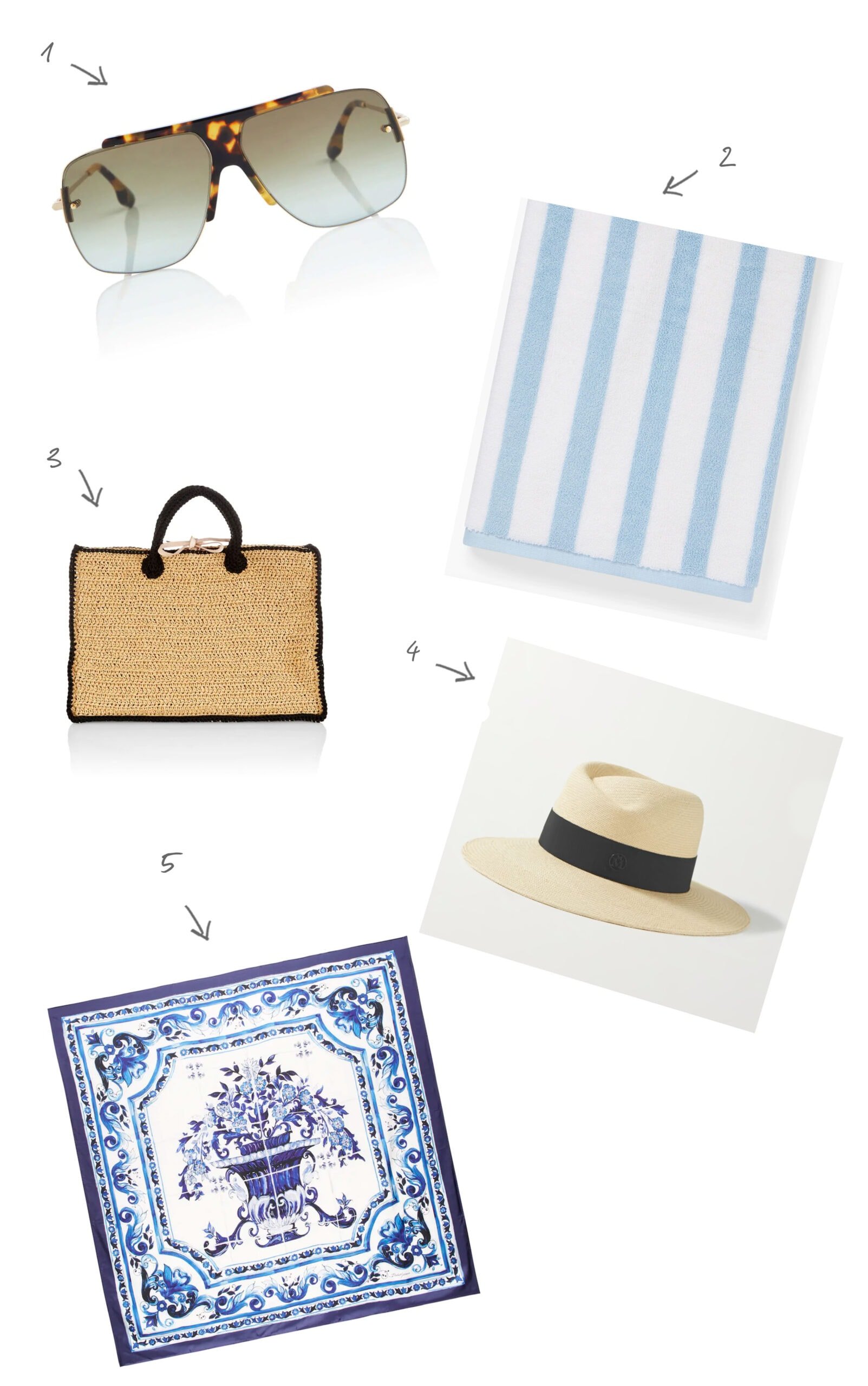 VICTORIA BECKHAM | Aviator Sunglasses 
Finding the perfect sunglasses can instantly double your sartorial appeal, and there are a few timeless shapes that suit everyone. A classic cat eye or an aviator will look great season after season, and these Victoria Beckham aviators are a modern twist on a classic style that will go with everything while still ensuring you stand out from the crowd.
HILL HOUSE HOME | The Sankaty Beach Towel
The days of throwing any old towel into your beach bag are over; invest in a chic beach towel and you'll always have a stylish spot to rest your derriere this season. A classic blue and white striped number will never be out of fashion.
MEHRY MU | Terra Woven Raffia Tote
Maker of the chicest raffia totes that will last a lifetime, Mehry Mu's classic styles have leather pockets inside to keep all your essentials and valuables safe on the beach. It is big enough for your essentials and chic enough to use in the evening, too.
MAISON MICHEL | Virginie Straw Sunhat
Keep your face and scalp safe from the sun with a classic straw sunhat. This style has a timeless appeal that you'll only need to invest in once, and will perfect your summer look year after year.
DOLCE & GABBANA | Printed Silk Scarf
An elegant silk scarf will not only look gorgeous tied round your neck or added to your beach bag, but it will also protect your hair from the sun or wind while you sunbathe or enjoy a sundowner by the pool. This Dolce & Gabbana design is like a mini Italian holiday on silk.
Happy holidays!
READ NEXT: Holiday Hair Hacks | All About SPF
© Wendy Rowe. All Rights Reserved.