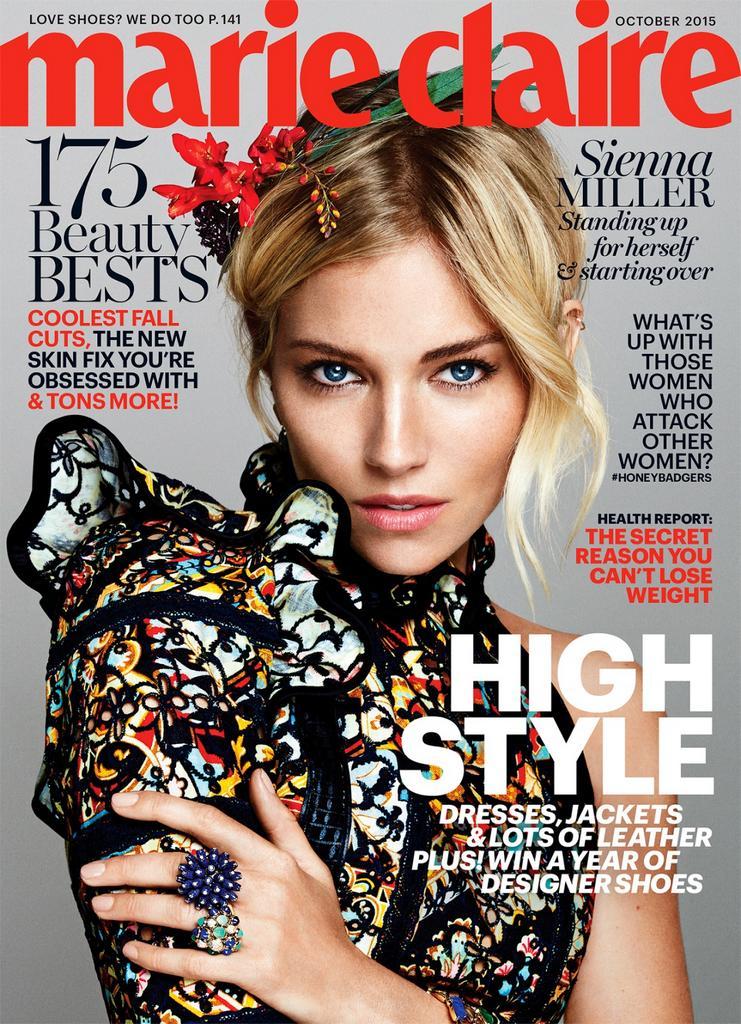 This week we spoke to celebrity hairdresser Earl Simms about how to achieve Sienna Miller's latest red carpet looks. Earl was the mastermind behind her red carpet hairstyles in Cannes just recently…
"At the moment it's all about the dishevelled, messy, effortless wave. Nothing too perfect or strict or slick – just easy, sexy, fun hair."

Earl Simms
Get Sienna's Look:
Start by giving the hair a light blow dry with a paddle brush to smooth it out, using the head of the brush like a roller. Don't section the hair in a traditional or perfect way.
Then part the hair down the middle – but not so it's a perfect part and using medium to large tongs, take random sections of the hair and curl away from the face, working the tongs towards the ends but – do not curl the ends of the hair.
Be sure to alternate the direction of each curl as you work your way around the hair.
When you're done, run your fingers through it, shake it out, flip it upside down and dry with a hairdryer to mess it all up – it should look like you've been through a wind tunnel.
Run a tiny amount of hair serum through it (not too much or it will look greasy!) and finish with a small amount of hair spray. Run your fingers through it again to make it look quite lived in.
Et voila – hair a la Sienna!
READ NEXT: Sienna's Met Ball Look
© Wendy Rowe. All Rights Reserved.