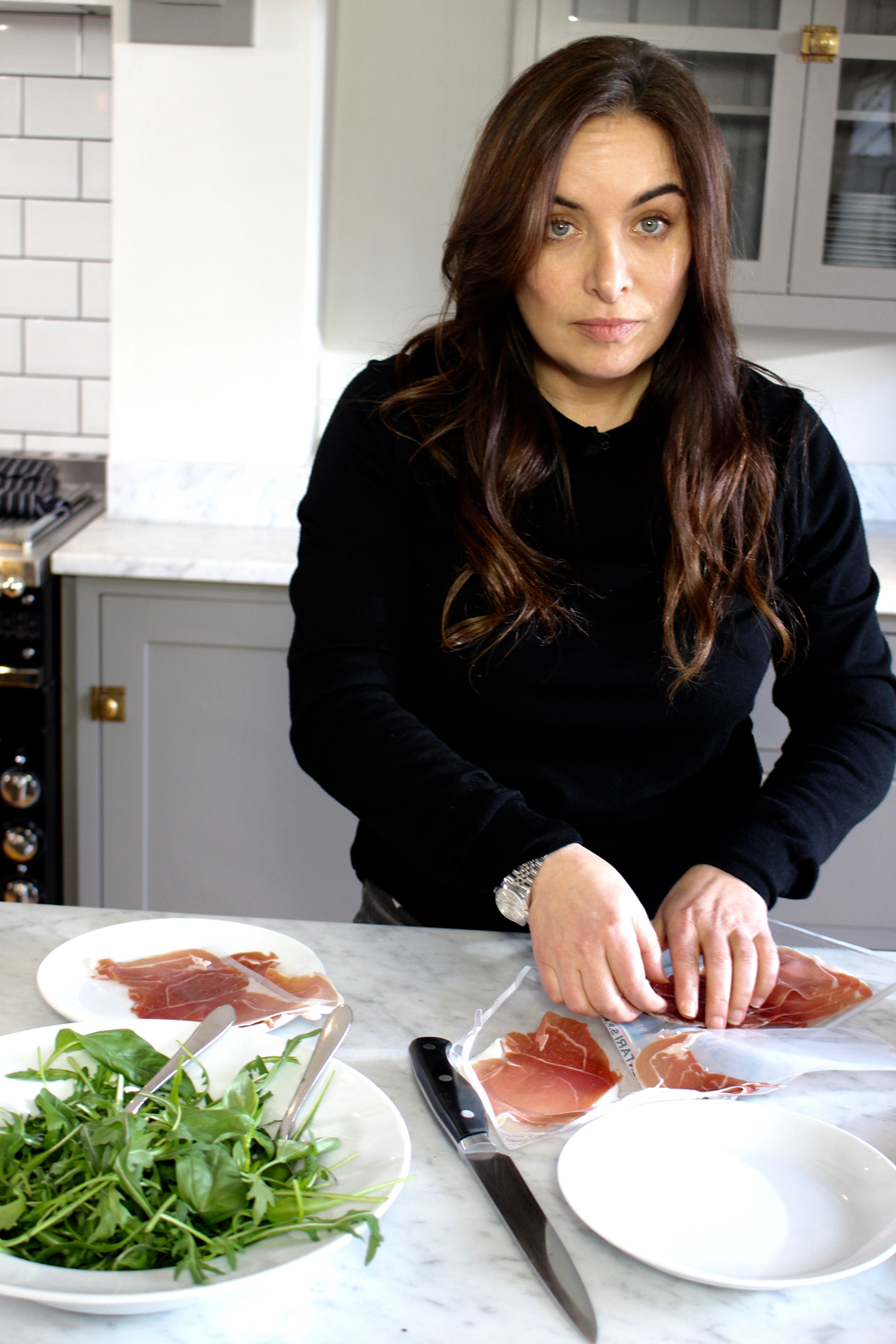 I had so much fun filming this feature about flawless skin for ITV's This Morning. The key to flawless skin is a combination of eating a diet rich in fresh, seasonal produce – including lots of vegetables, and great skincare. A few simple makeup tricks can go a long way to enhancing your natural beauty too, and I shared some of my top tips so you can get flawless skin at home.
THIS POST CONTAINS AFFILIATE LINKS
My top 3 tips for flawless makeup:
The key is to be light with your makeup products and add small amounts only when you need to.
Cleanse, tone and moisturise

Take time to massage in the cleanser, concentrate on the jaw line and always use an eye cream.

Apply contour before foundation

This is a more subtle and gentle look. Concentrate on just below the jaw line and under the cheekbones.

Conceal

Use a creamy concealer to highlight the top of the cheekbones, and you can also use a peach tone to counteract blue.
---
Food for flawless skin:
Figs – The Inner Exfoliator
Helps to detox & flush out toxins, for clearer skin.
Rocket – The Mood Booster
High in vitamin C, helps to produce collagen for younger plumping looking skin.
Basil – The Antibacterial Superfood
Helps to restore the microbial balance.
---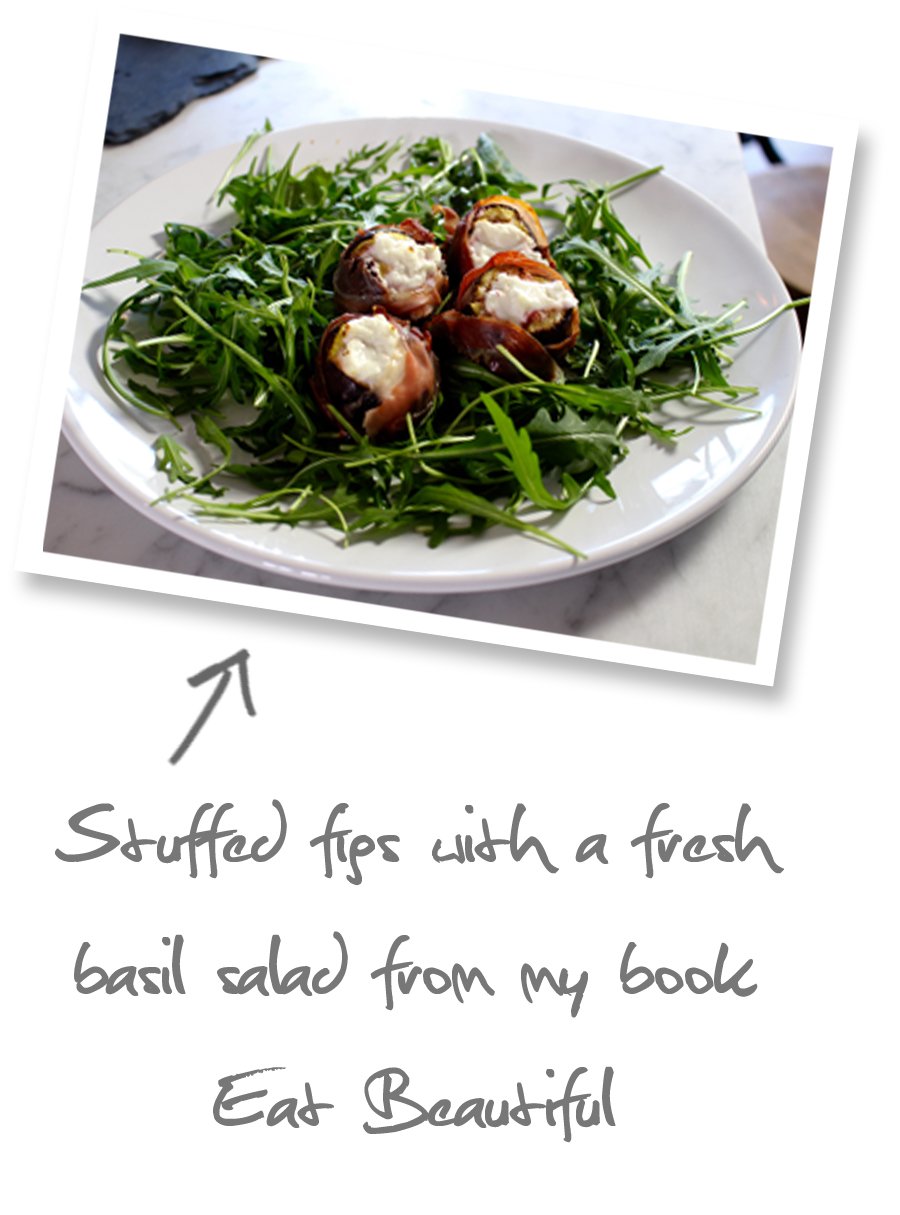 Stuffed figs with a fresh basil salad
It's funny how life sometimes throws you exactly what you need. When writing my book Eat Beautiful, I happened to be in a deli in Majorca and a stranger shared this recipe with me. I don't eat much cured meat, but when in Rome – or Spain, as the case may be – I love eating as the locals do. This is delicious, so do give it a go.
SERVES 2
160 CALORIES PER SERVING
4 fresh figs
4 slices of Palma ham
30g goat's cheese, halloumi or buffalo mozzarella, chopped
Large handful of rocket leaves
Handful of fresh basil
Preheat the oven to 210°C/190°C fan.
Cut a cross in the top of each fig and carefully push your fingers inside to create a cavity. Push a quarter of the chopped goat's cheese or other cheese inside each.
Wrap each fig in a slice of Parma ham and place it upright on a baking sheet.
Place in the oven, reduce the heat to 160°C/140°C fan and cook for 10 minutes. Serve warm on a bed of rocket and fresh basil leaves.
---
Let me know how you get on and tag me on Instagram @wendyrowe
#eatbeautiful
I love to see all of your creations!
© Wendy Rowe. All Rights Reserved.