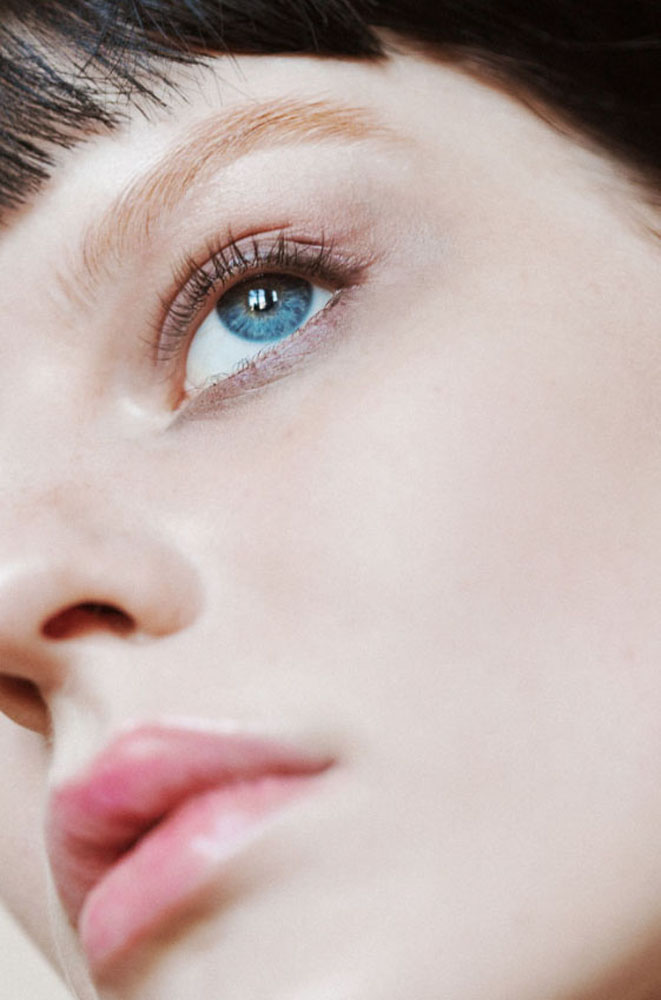 Whether I'm in London or New York, I like to keep my skin looking its best by supplementing my at-home skincare regime with one of my favourite facials. But what you do in between appointments is just as important as splashing out on expensive facials, if not more. Aside from your daily cleanse (here's my 3-step cleanse) and moisturise (and my 3-step moisturise), it's worth treating your skin to extra spa-like rituals once in a while, from moisturising masks, to tightening massages. Facial cupping is a way to take that at-home massage to the next level, but could it benefit you? I spoke to a facialist at the top of her field to find out…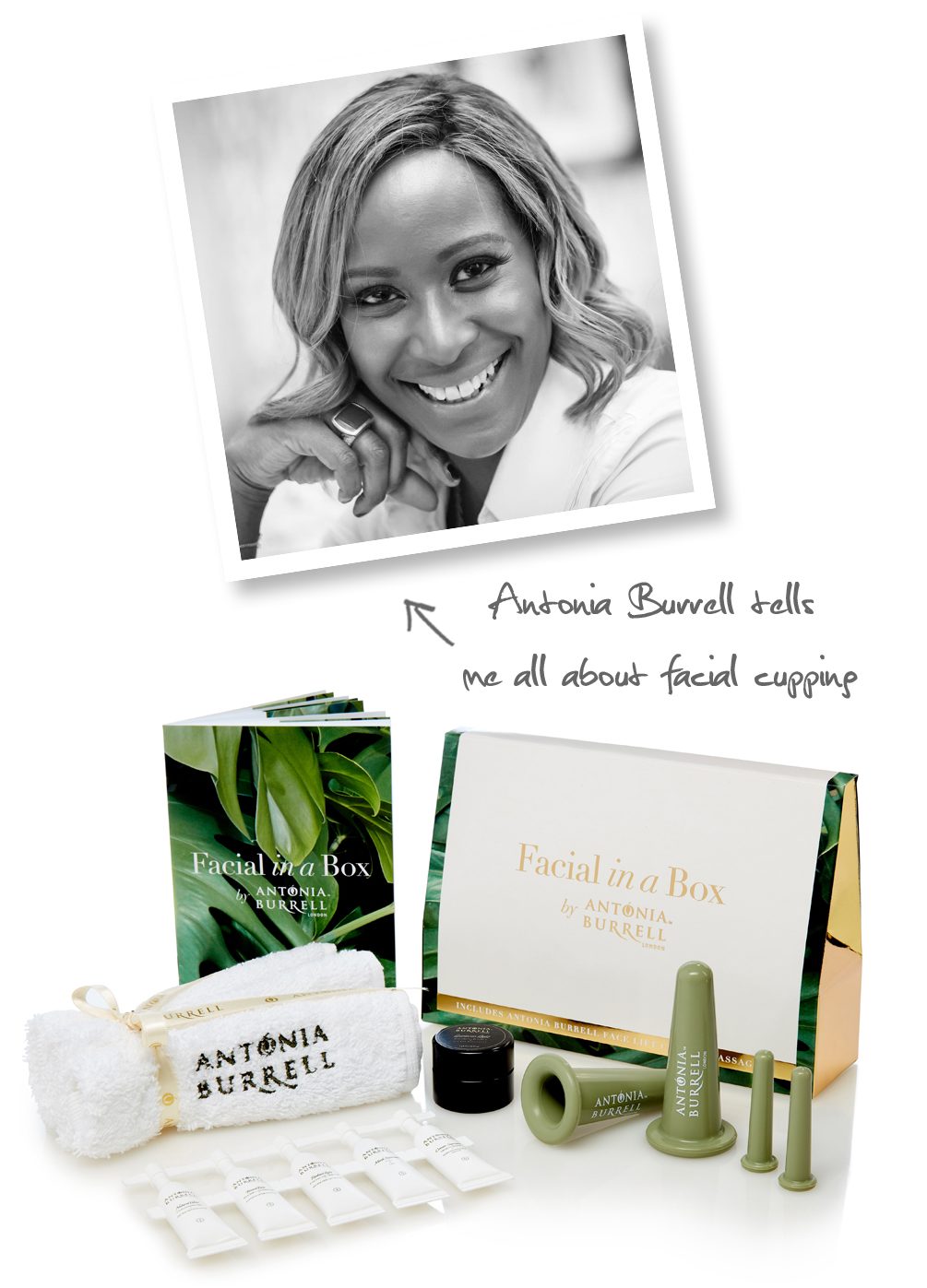 Antonia Burrell is renowned for her facials, in particular her use of facial cupping techniques for a really intensive deep tissue massage, used to achieve a natural 'face lift' result. It's a similar theory to the hugely popular massage-based facials that are everywhere right now, but with a tool (and some suction) to make things a little easier, and more effective.
Here's what Antonia told me…
What is cupping, and how is facial cupping different?
Cupping is an ancient, centuries-old technique used both for its healing and relaxing abilities by stimulating tissue deep beneath the skin's surface. Although it follows a similar technique to body cupping, facial cupping is more like a facial massage. Done properly it should never leave a mark as the key is to keep the cups constantly moving across the face, with the help of a facial serum you apply beforehand, therefore avoiding any harsh marks or bruises. There may be a bit of short-lived redness as the technique brings better blood flow to the surface. However, it looks like a healthy glow, the sort you get from a brisk walk outdoors.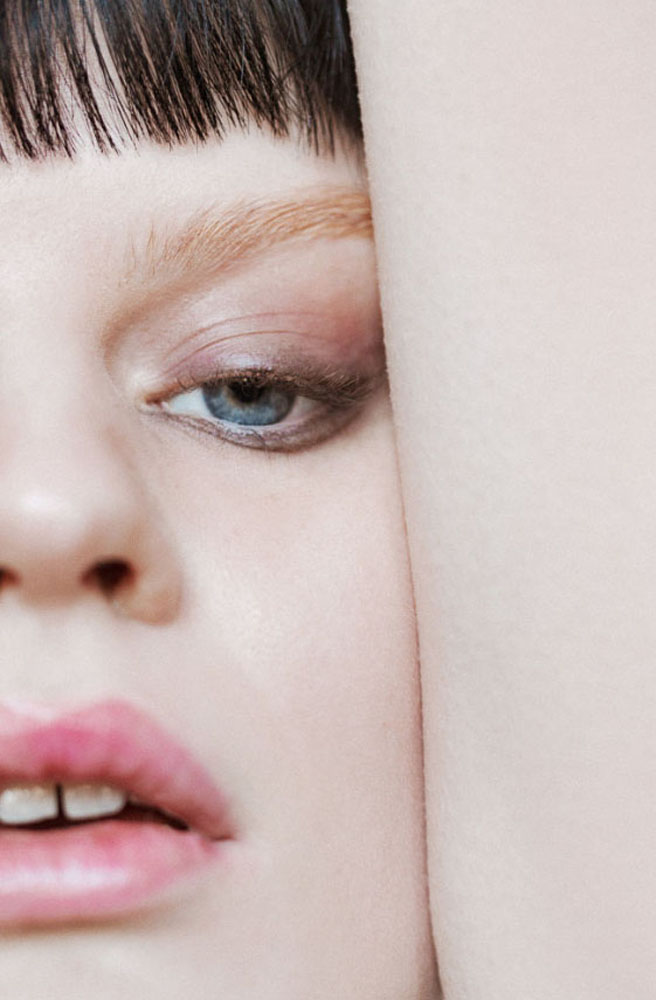 What are the benefits of facial cupping?
There are many! The effects are amazing. Plumper, lifted, more sculpted, contoured and firmer skin. The suction created by the cups helps stimulate collagen and elastin, plumping and tightening your skin, helps with lymphatic drainage to reduce puffiness as well as increasing product absorption. It's great at making skin brighter too, as it draws more blood to the surface, leaving the complexion with a fresh and vibrant glow. It's brilliant at relaxing facial muscle tension and tightness which can lead to lines and wrinkles and for helping with sinus blockage to help relieve headaches. It's incredibly effective on the neck and décolletage as well.
My Face Lift Cupping Massage works wonders on problematic, ageing, stressed or simply tired, lack-lustre skin. It is a luxurious, skin-boosting solution technique with profound powers for revitalizing all skin types and tones that unveils a luminous complexion.
Who's it for, and who should avoid it?
Everyone can do it. Cupping helps clear toxins via lymphatic drainage, increases blood flow and helps ease inflammation which makes it a great option even for those with conditions like acne. However, if the acne is very pustular or the spots are large and painful, maybe just use the smaller cups, which offer a gentler massage that won't irritate the skin so is also ideal for sensitised skin.
Anything else we should know?
Facial cupping is so quick and easy with such fantastic results that you could use the cups two to three times a week. You could do your entire face each time or maybe just concentrate on a specific area of concern such as the eyes.
If you want to try it at home, Antonia's new 'Facial Lift in a Box by Antonia Burrell' is £20 and available from Fenwick of Bond Street and www.antoniaburrell.com
READ NEXT: The Best Cleansers 
© Wendy Rowe. All Rights Reserved.