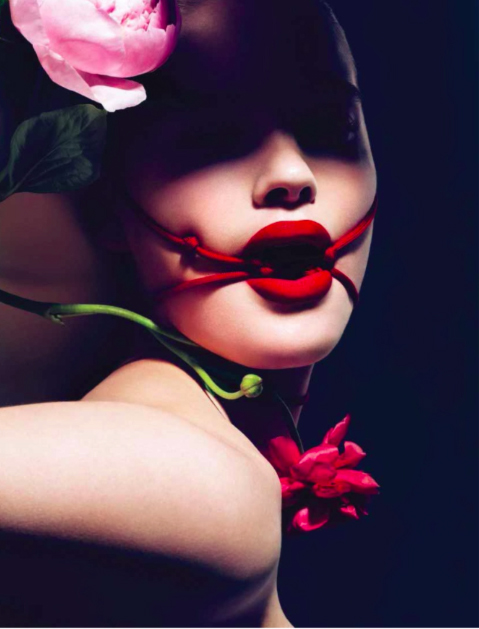 During wintertime, lips and the area around the lips and nose are prone to becoming very dry and flaky. It's usually a combination of central heating, illness and a sudden drop in the temperature that are to blame, but long wear lip products can also really dry the lips out too. If you are thinking of trying a bold statement lip during the holidays, maybe for New Year's Eve, then fear not, these tips will have your lips looking soft and smooth and kissable in no time.
There are three main steps to smooth lips: Prep, Prime and Protect.
Firstly, it's important to exfoliate the lips to remove any existing dry or dead skin. You can do this using a shop bought lip scrub, or you can even make your own using brown sugar, honey a little bit of lemon juice mixed with some lip balm. Some people also swear by rubbing the lips with a hot towel or cloth to remove any dead skin, but however you do it, make sure you get rid of any flakiness. Here are a few of my favourite shop bought remedies to exfoliate the lips:
Prep: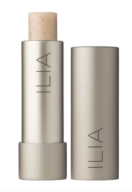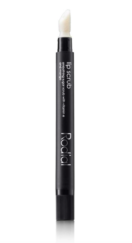 Sugar Lip Polish works to exfoliate and condition the lips, getting rid of any dry bits and leaving the skin super soft. This one contains brown sugar crystals, natural humectants that prevent moisture loss, as well as shea butter and jojoba oil to nourish. Apply the scrub and work it into the lips using a finger. Remove any excess using a baby-wipe.
This lip scrub comes in a handy stick formula so perfect for keeping dryness at bay on the move. This scrub is made from organic ingredients that are kinder on the skin, including volcanic stone – it's really effective.
This scrub comes in a wand form which makes it really easy and fuss free. The balm textured scrub contains fine sugar crystals for gentle exfoliation. It also contains Panthenol and vitamin e to hydrate, nourish and strengthen the lips.
This scrub from Sara Happ contains brown sugar as well as peppermint for a cooling, soothing effect on dry lips. This product is super effective for removing dry flaky skin from the lips and is also vegan friendly.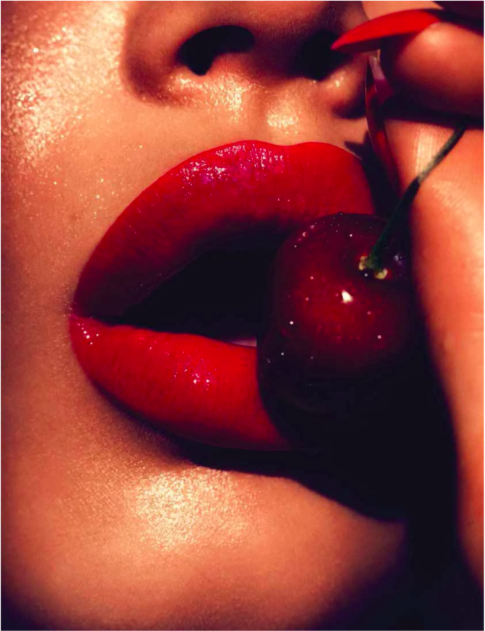 Secondly, it's really important to add moisture back into the lips after exfoliating them so that they don't become dry all over again. It's good to try and use a treatment, oil or a serum if you have super dry lips – preferably overnight:
Prime: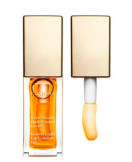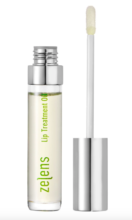 Hourglass' treatment oil is super nourishing for the lip area and great to apply after something like a lip scrub to rehydrate the skin. The formula blends 14 essential oils, 10 plant oils and 4 vitamins with three powerful active ingredients. Saliporine 8, Volulip and Viamerine to prevent lines and cracks on the lips. The applicator is also 24kt gold-plated, which makes it anti-bacterial and ultra soothing.
I love Sudocrem and it's always something I keep handy in my kit and my bathroom cabinet as it works wonders for healing blemishes and dry skin. When the skin becomes red and sore around the lips and nose during winter, I recommend applying a thick layer of antiseptic Sudocrem at night time to deeply nourish and repair.
Clarins' Light Lip Comfort Oil has a rich plant based complex which helps to deeply repair and moisturise the lips. It has a shiny finish but isn't sticky and comes with a handy sponge applicator tip; you could use this in the daytime or in the evening as a night treatment.
Zelens' Lip Oil is designed to restore and replenish moisture. The lip oil contains nine active ingredients – Argan Oil, Jojoba and Linseed to repair as well as antioxidant-rich Shiso Leaf and Hyaluronic Acid to hydrate and prevent lines from forming. The Lip Oil contains natural peptides to enhance collagen production for ongoing anti ageing results.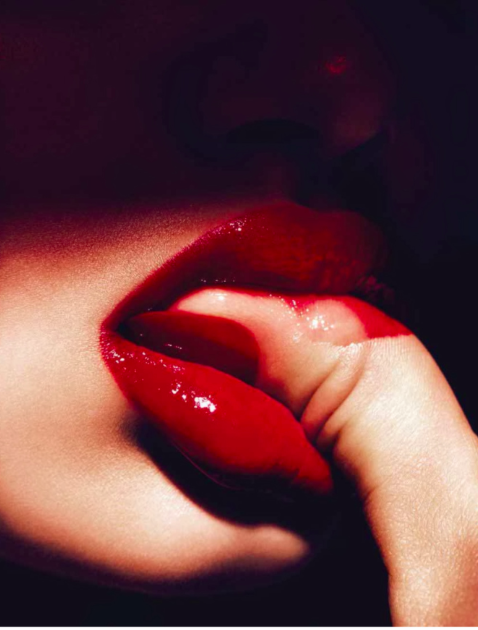 Lastly, don't forget to use lip balm! When you're out in harsh, cold weather or before you apply a lip product, be sure to apply a lip balm to protect and nourish the lips. If you're going to apply a bold lipstick, let the balm site for a few minutes before removing any excess otherwise the lipstick is likely to slide around on the lips and wear off quickly:
Protect: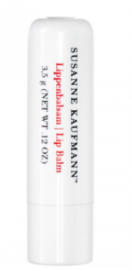 I love this lip balm, it feels super comforting on the lips and really works to lock in moisture and protect the lips from dryness. The balm contains Marjoram essential oil, Shea butter and Macadamia oil and comes in a handy size for popping into your handbag.
If you don't like the feeling of sticky balms on your lips, then this one from Nuxe is great. It's a honey, grapefruit and oil based balm but has matte texture and really works for smoothing over any fine lines almost like a filler, at the same time as nourishing and repairing dry and damaged lips.
Darphin's luxurious balm contains Peptides, Argan Oil, and Mango Butter amongst other natural ingredients, perfect for repairing and nourishing dry, dehydrated lips for a smoother, plumper and younger looking pout.
I love Susanne Kaufmann's products and her lip balm is no exception. The stick form balm is made from plant-based active ingredients and beeswax, free from chemicals and additives that are often found in lip balms. The formula is long lasting so you don't need to constantly reapply and also contains chamomile to soothe and protect the lips.
© Wendy Rowe. All Rights Reserved.