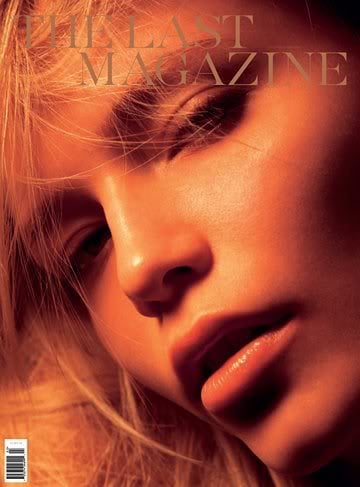 Natasha Poly is one of my favourite models to work with. She is beautiful and has an amazing facial structure. We have done some great shoots over the years, including this one (pictured) from Last Magazine with Camilla Akrans back in 2009. It was such a laugh to see her on set in February this year, we got chatting about our mutual love of pizza (guilty pleasure) and watching TV (House of Cards). She does great time lapse video posts on her Instagram @natashapoly of her getting ready to go out and is one of the models who is really good at doing her own makeup – so all you makeup artists watch out!
Q&A: For insider tips from Natasha's world
What is your favourite work out?
Kick Boxing "It feels good!"
Can you tell us your four essential beauty products?
Loreal Extraodinary Oil – it's multi use and you can use it on hair and skin, Elnette Hairspray, True Match Foundation, Brow Stylist Plumper
What are you watching at the moment?
House of Cards
What are you reading at the moment?
"Life" by Keith Richards & James Fox
What are you listening to at the moment?
Drake and Lana Del Rey's "Honeymoon" album.
What is your favorite city for beauty treatments?
New York
What is your guilty pleasure?
Pizza
What do you think every woman should have in her wardrobe?
High heels and beautiful La Perla underwear
Who are your style icons?
Bridgett Bardot
Tell me something nobody knows about you?
I always fall asleep with natural sounds that I keep on my phone.
Natasha was kind enough to share this exclusive film with me:
For more how-tos see Natasha's Instagram @natashapoly #npolymakeup
© Wendy Rowe. All Rights Reserved.