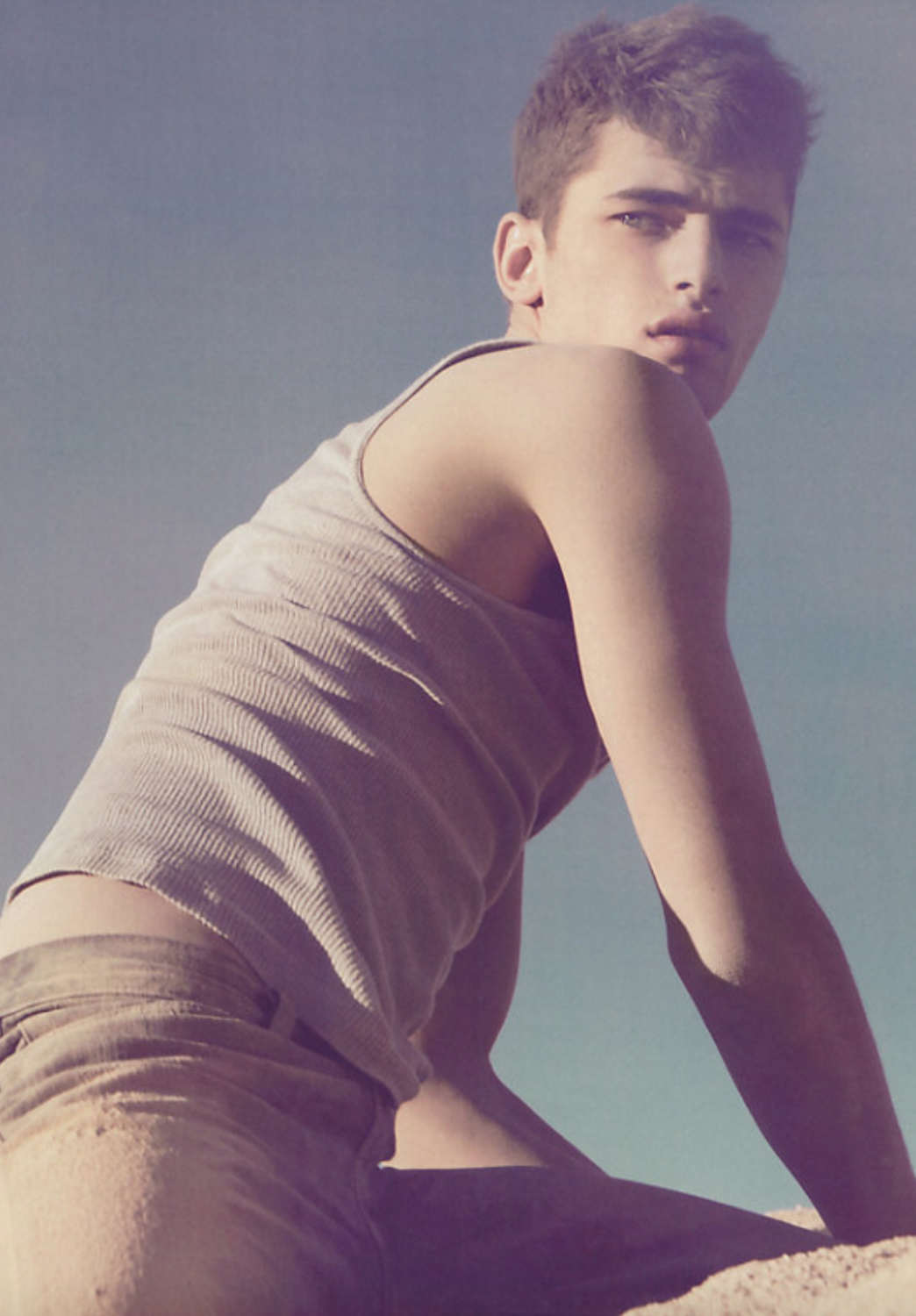 Now Narcissus was a hunter, known for his beauty, who fell in love with his own reflection, not realising it was merely an image. At 47, I have to admit to feeling the opposite these days and tend to avoid mirrors, shop windows and, worse still, the reverse camera on my iPhone. But this doesn't mean I'm without hope, it's just that at this age I've come to realise the more extreme pursuits in grooming and maintenance—be it the price, the pain or just the downright effort involved—are those which provide the best results.
Now you may recall I've covered male beauty products for this blog before so when Wendy Rowe suggested I explore the subject of male vanity further it felt poignant to discover what are the more extreme measures men are now considering de rigour in terms of their regular maintenance regimes—from bespoke facials to medical aesthetics, to hardcore workouts, even -90oC post-workout treatments and delivered-to-the desk diets. The list of choices are becoming infinite and it can be a daunting market to fathom so the emphasis of this piece was to select what in my mind are treatments and services that really make a difference.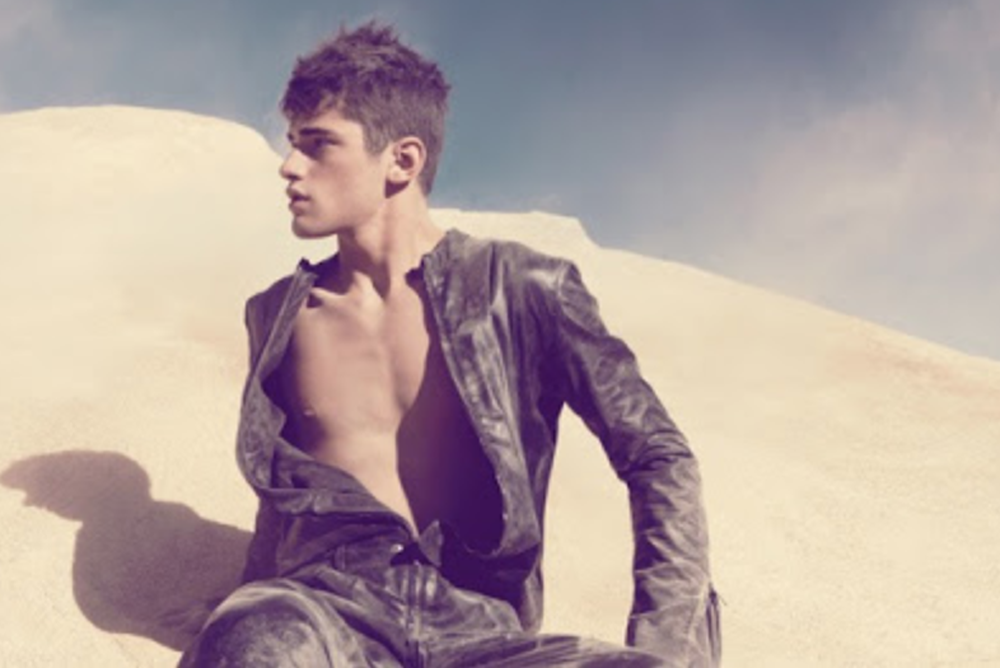 In fact, research collected by international market intelligence firm DataMonitor suggests that 52% of men across the globe consider their looks and appearance to be either 'important' or 'very important', more than ever before. So what next? Now I'm not here to bore you with statistics but by 2024 the global male grooming market is estimated to be worth about 29.14 billion U.S dollars marking a pivotal shift in male pampering culture during the last decade.
Such figures appear to be indicative of the notion that to be a man in the modern world can be complex and stressful in terms of how we present ourselves and how we appear attractive. Admittedly most of us are not being chased around the desk by Harvey Weinstein but there is certainly an increasing pressure to look good. In my mind anyone who uses the term 'metrosexual' without irony is worthy of a slap but apparently this phenomenon is merely a return to form. The idea of male preening and the enhancement of appearance has been around since the time of the Ancient Egyptians and is definitely nothing new and whilst I personally abhor the vision of a slickly presented male, just at home at the rugby match as he is helping Pippa select fabrics for the drapes, the fact is 64% of modern men agree that we are free to shape our identities and transform ourselves in whatever way we want.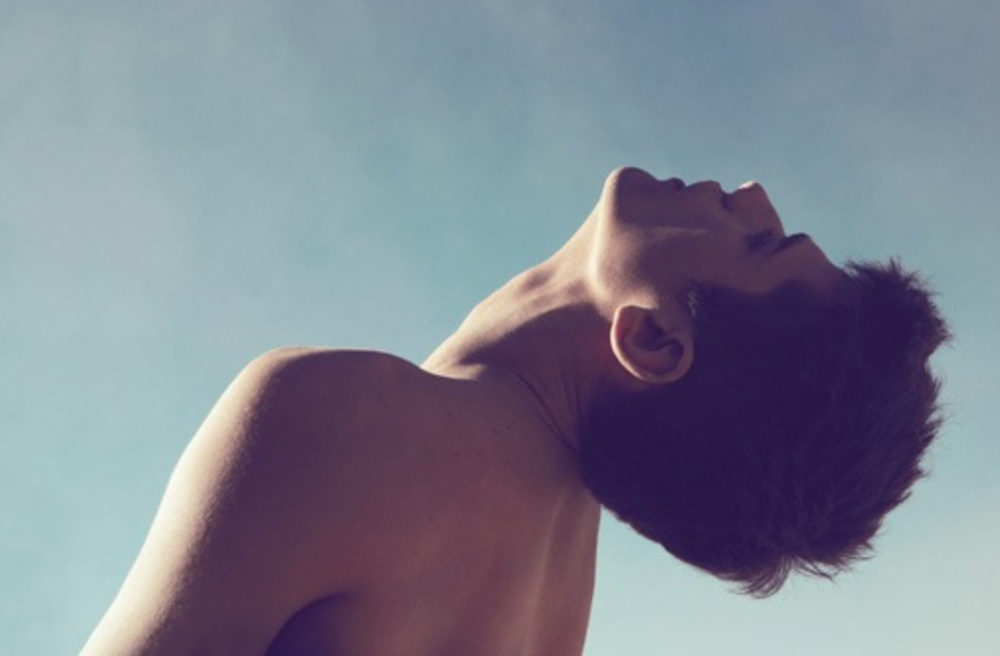 But where will the pursuit of male vanity end?
Hopefully, unlike the aforementioned Narcissus of Greek mythology, I will not end up falling in love with myself whilst staring at my reflection in a pool of my own sweat post a Barry's bootcamp class. And, as we know, in being unable to leave the beauty of his reflection Narcissus lost the will to live. He stared at his reflection until he died. A lesson to us all perhaps? Give me Adonis any day.
Read Karl's post on yoga, here.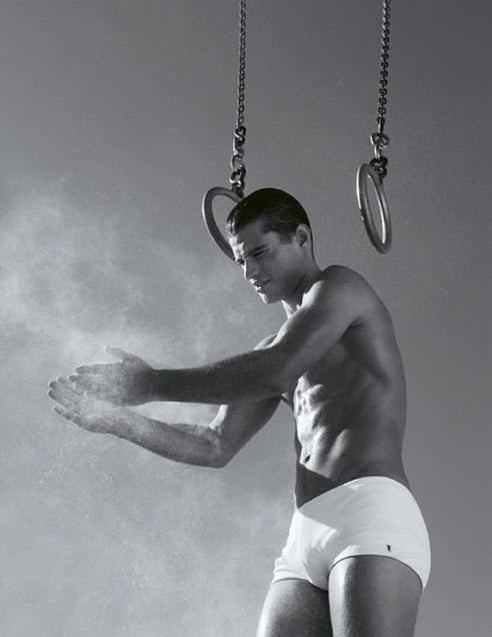 THE EXTREME FACIAL: CELINE BOPP'S BESPOKE FACE TREATMENT
The choice of facials on the market can be daunting terrain for any man (or woman) and so I present to you a fashion/beauty insider tip: Celine Bopp's Bespoke Face Treatment. The charmingly named Bopp is a makeup artist and beauty expert—working with the likes of Colin Firth, Mark Ruffalo and Al Pacino—and has now developed a treatment that goes beyond the realms of regular facials. From flushing toxins and removing dead skin cells to deep drainage and pressure point massage on the face, head, neck and shoulders this is what I would do every time I was hungover, if I could. But what's the extreme part? Well, I must admit to being vaguely alarmed the first time I visited Bopp when after sending me off to some heady, perfumed, massage Nirvana she suddenly applied a pair of medical latex gloves. As my sphincter clenched she explained she was, 'Going in', no, not down there but inside my mouth. This inner facial massage is a unique technique taught to Bopp by mega beauty guru Nichola Joss and although slightly uncomfortable in places, where the muscles are stiff, (that's the extreme part) the treatment really does have miraculous effects on the contours of the face. I always leave Bopp's hands feeling relaxed, less craggy, more plumped and, not surprisingly, less hungry.
THE EXTREME MEDICAL AESTHETIC TREATMENT: 'DR. HAUS 4D'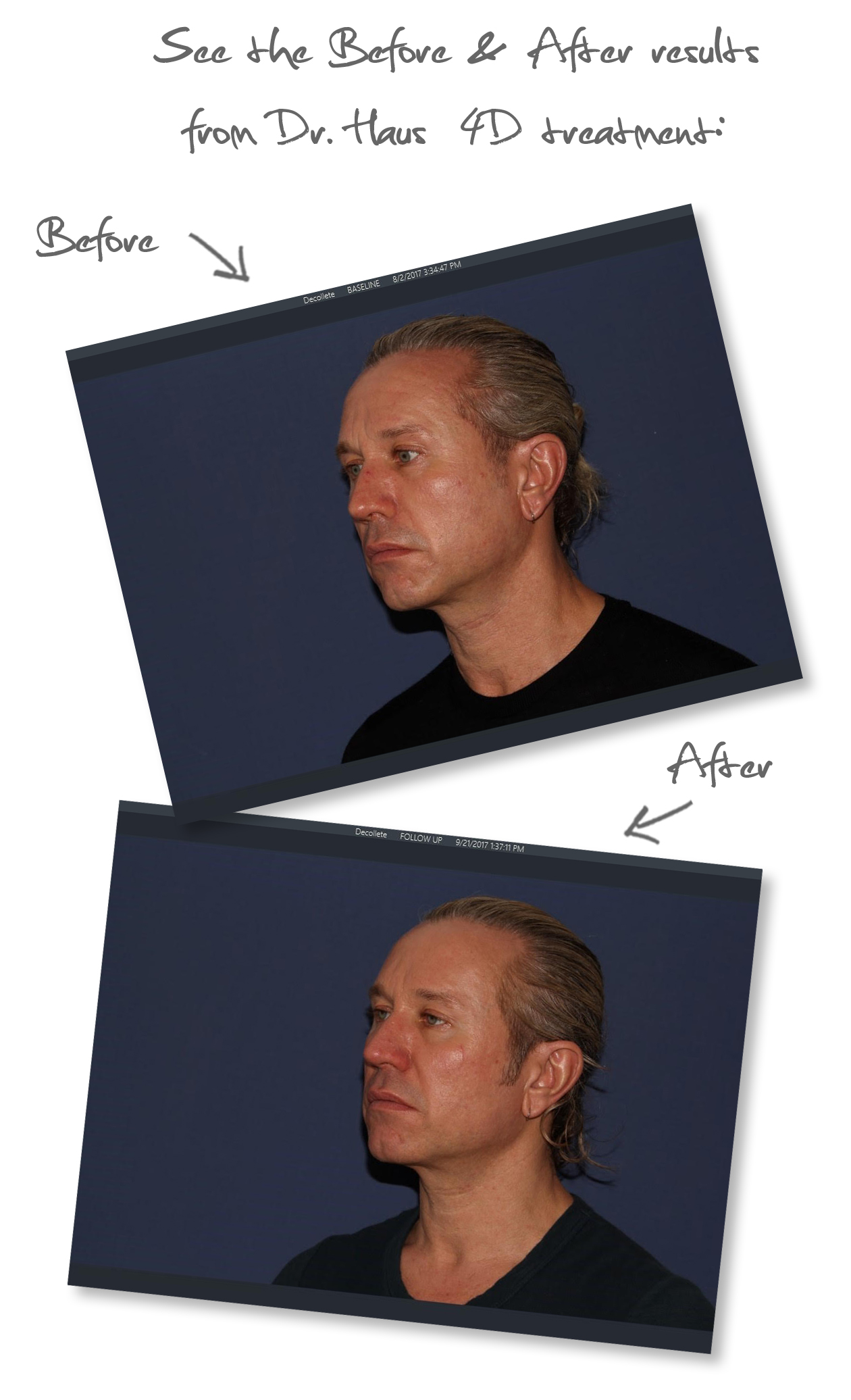 Sometimes if you want real results you just have to go the whole hog. And what better hands to trust your face too than the dermatological wizard of Harley Street, Dr. Ariel Haus. Now you may remember I wrote about 'The Dr.Haus Facelift' in a previous post on this blog and I have to admit the results were verging on miraculous. So when Dr. Haus suggested I try his latest and most revolutionary treatment, 'Dr.Haus 4D', I jumped in his chair faster than Debbie McGee at the reading of the will. Now, as you also may remember, Dr. Haus doesn't mess around. He has the most up-to-date, state of the art medical aesthetics toys in town. And he knows exactly how to use them. I embarked on a course of four, weekly 'Dr. Haus 4D' treatments in the summer and, although you notice immediate tightening and lifting, two months following the final treatment you really do notice a significant, quite phenomenal anti-ageing effect (see my 'before & after' photos here). So how does it work? 'Dr Haus 4D' is a series of four synergistic, non-invasive laser treatments of both the exterior and interior oral cavity.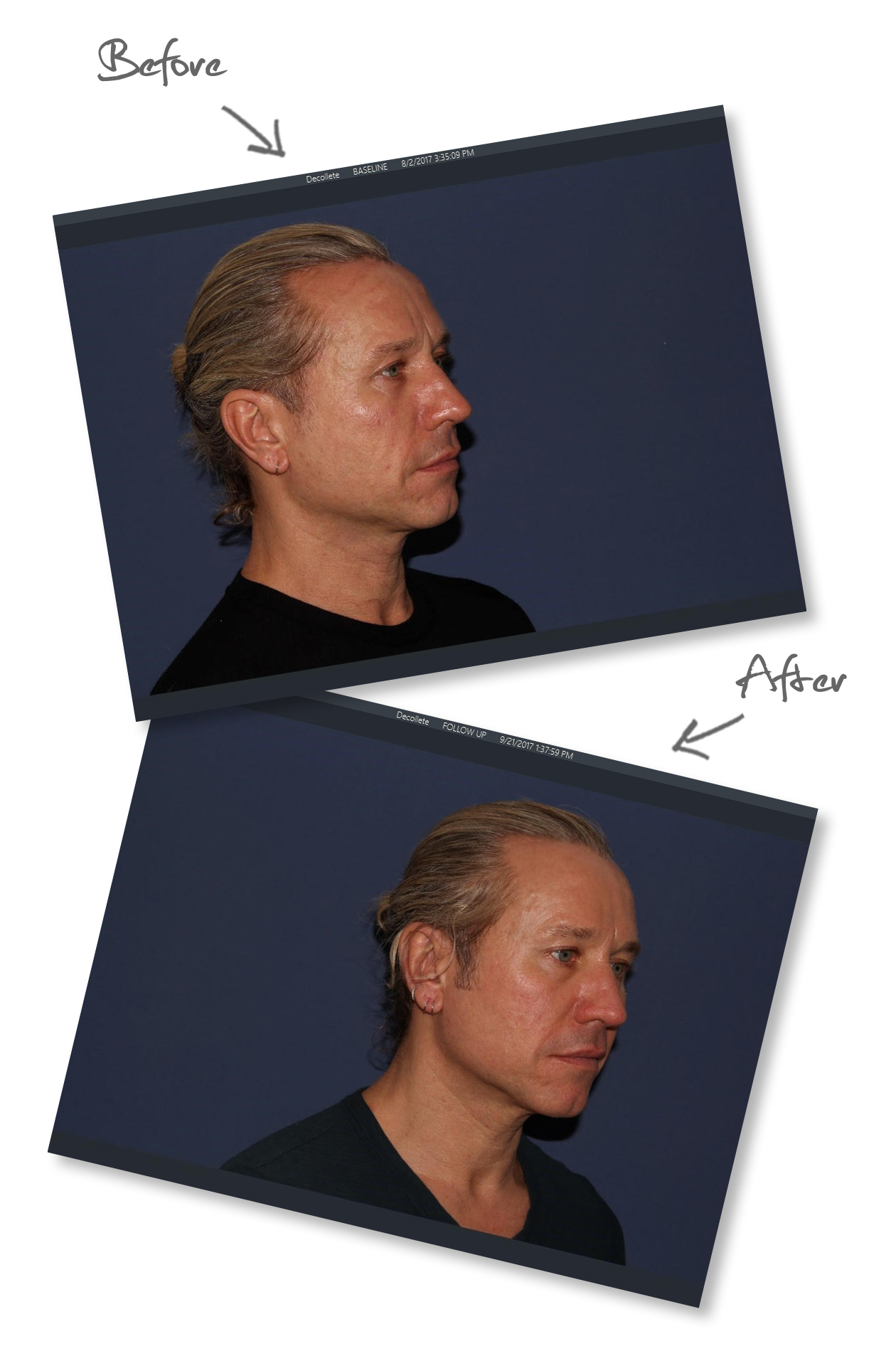 Yes, you heard it right, on my first treatment I was astonished and slightly horrified to observe the first laser that Dr.Haus' uber-professional therapist was wielding was about to go inside my mouth. Would this set of a painful reaction with fillings? Would I be able to pick up Magic FM in my brain? It was this, the first of the four-headed Hydra, that had an immediate effect because after my first treatment I noticed a definite improvement to my upper and lower lip line which pleased me immensely as my lips have been disappearing like the Jurassic coastline for quite a while now. The other three lasers are then applied one by one and vary in their levels of 'ouchyness' but offer beneficial results on the skin's texture, muscle tightening and finally a controlled light peeling effect which really makes a difference to fag & booze fed skin like mine. Thankfully long gone are the days when company directors squirrelled into Harley Street dermatologists with a bag over their head, now it's almost a badge of honour, like strutting John Wayne-like into The Hemingway Bar of The Ritz in Paris, and Dr. Haus tells me the treatment is as popular with his many male clients as it is with the ladies. And I can see why.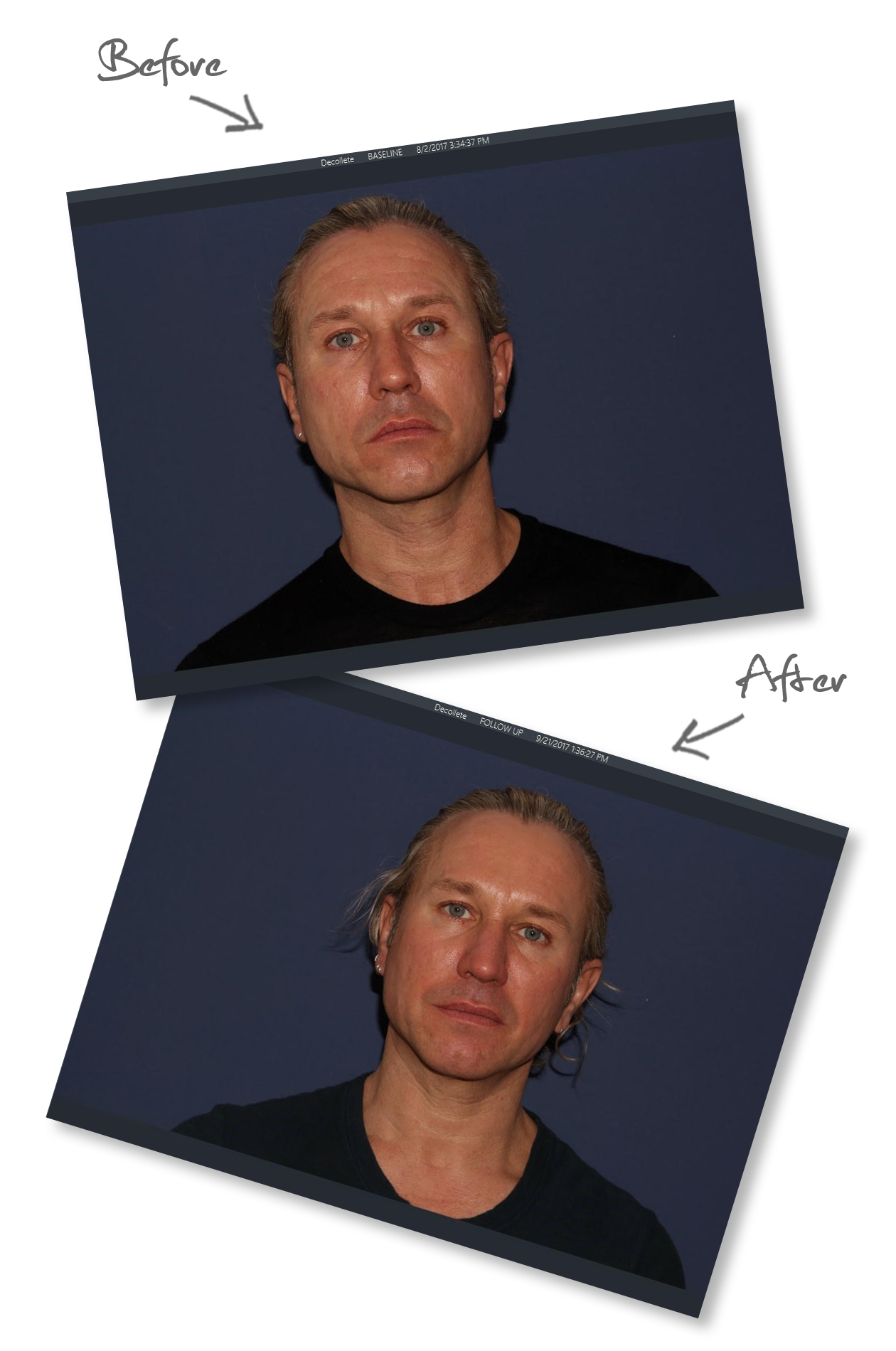 You can do the treatment in-between board meetings, games of squash or visits to Madame Domina on Berwick Street because aside from a slight, extremely surreptitious light peeling a day or so after each treatment no one would ever know you've been. But EVERYONE is telling you how amazing you look. Being the treatment whore that I am I would do this every week if I could but with treatment costing from £900 a pop this might prove tricky in the finance department. However, you only get what you pay for and if you, like me, want to look super healthy, fresh-faced and, well, agelessly hot but without resulting to the sometimes weird frozen landscape of Botox or the "I just look like I've pup on a ton of weight" ridiculousness of fillers then this is definitely for you because, just as Dr. Haus is my best kept secret, I won't tell anyone if you don't. Shhhhh…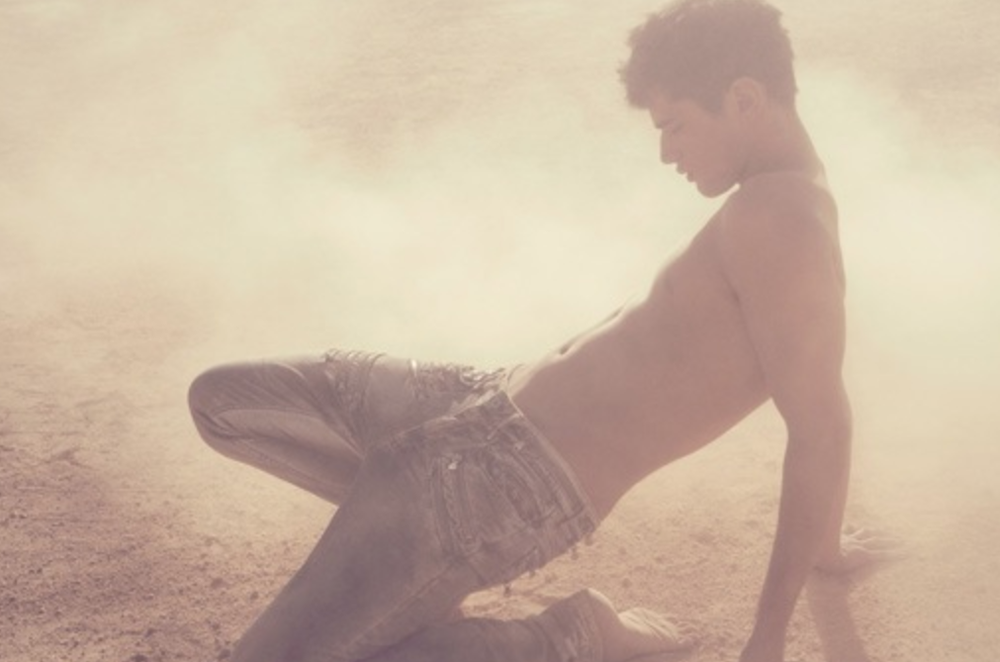 THE EXTREME PEDICURE: MARGARET DABBS' MEDICAL PEDICURE
I'm sure most of the men reading this haven't put their hoofs through as much trauma as I have in narrow Saint Laurent boots but I have to say I have damaged my feet through a life in fashion and the result is two little MF corns on both of my little toes. Visits to my local Vietnamese nail bar did nothing to relieve this pain (made it worse in fact) however after my first medical pedicure at Marylebone's podiatry Shangri-La, Margaret Dabbs I was hooked. Dabbs is the pioneer of this exclusive medical pedicure treatment which is available at all of her clinics. Nico at the Marylebone flagship is my regular podiatrist and is a venerable foot guru. His calm, reserved manner means he can whip out ingrown nails and drill down into the offending corns whilst chatting to me in an easy manner about art, culture and food. I don't even bat an eyelid at the normally unbearable tickle torture of dead skin removal. This forty five minute treatment is a total overhaul for the feet and is performed on dry feet to ensure longer lasting results. There is surgical removal of all dead skin and calluses and nails are shaped and buffed. It is no surprise that this treatment is increasingly popular with men as, even for those of us who don't wear heels—even occasionally, eh fellas?—most people are unaware of how much discomfort they carry in their feet so believe me when I say after just one visit you will be walking on air whilst simultaneously kicking yourself for not having done this before.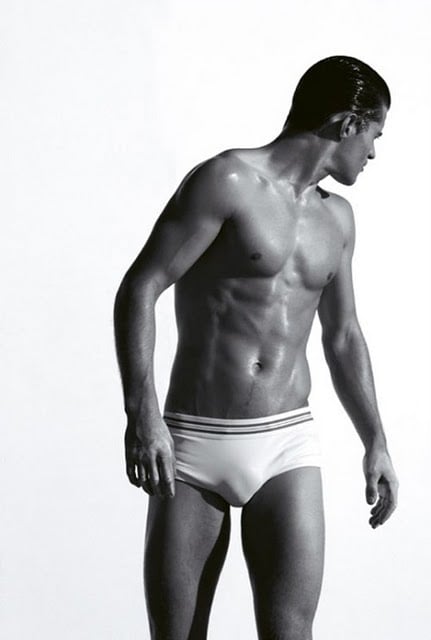 THE EXTREME WORKOUT: BARRY'S BOOTCAMP
A famous makeup artist friend of mine described Barry's Bootcamp classes as "Like lipo, darling" and I must admit to being immediately drawn in by those intoxicating words, booked my first class in September and have never looked back. To say I am addicted would be an understatement and I now attend a least five classes week because the results are jaw dropping. Barry's Bootcamp was one of the first boutique group fitness studios to launch in the UK back in 2013. The brand now has three studios in Central, East and West London. Each class combines strength training and cardio and no class is the same so your body can't get used to it and plateau.
You train a different muscle group each day of the week. Mondays are arms and abs, Tuesdays are butt and lets, leading up to a full body workout on Friday. There is an amazing sound system, club-style lighting and luxury spa changing rooms with complimentary products by Malin + Goetz. It's like how a high intensity workout might feel on the dance floor of DC-10 in Ibiza, and, just like being slightly off one's tits in the heady, decadence of Beefa, the beauty of these classes is they only seem to last for about fifteen minutes, i.e. the hour just flies by. Both the male and female trainers are attractive combos of tough and fun and you will want to look like them. Oh yeah, and you might be lucky enough to notice some golden balls jiggling around as David Beckham is a regular.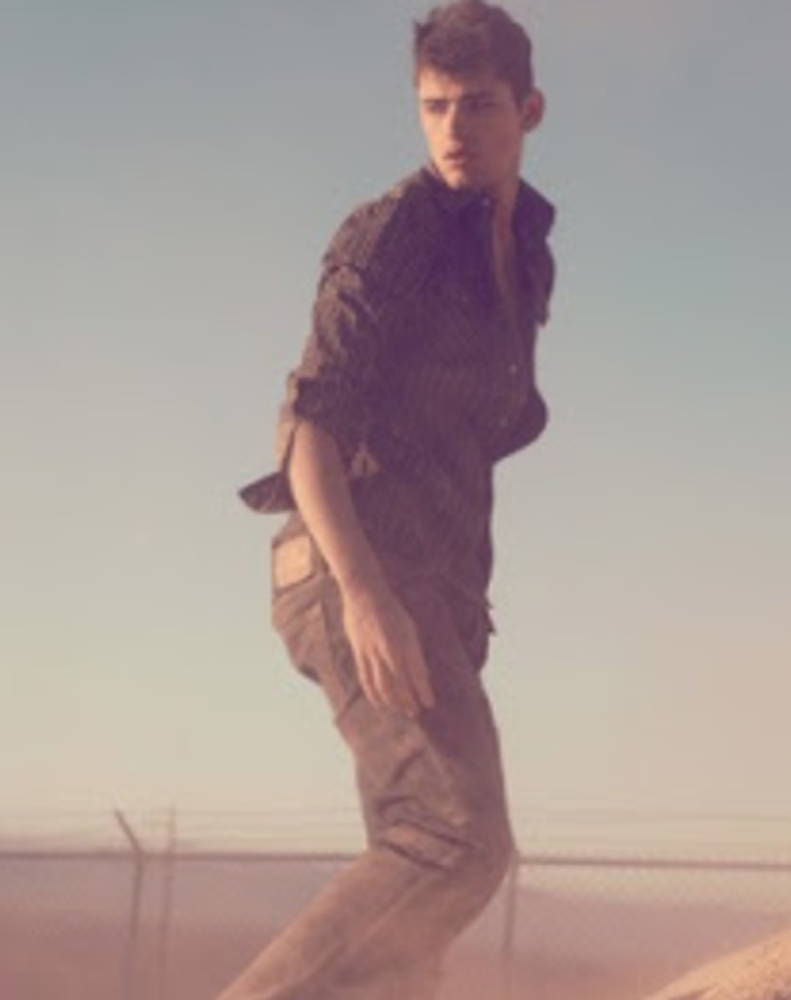 THE EXTREME POST WORKOUT TREATMENT: 111CRYO
I used to frequently end up in Harvey Nichols for a little post-boozy-lunch retail therapy—I have the Christian Louboutin studded sneakers to prove it—but my visits to Harvey Nicks are no longer for the sole purpose of drunken retail therapy. These days I zoom down to Knightsbridge, post-Barry's Bootcamp (obvs) and I'm straight into the the cryotherapy chamber. 111CRYO— launched by Dr. Yannis Alexandrides, founder of 111 Harley Street—is a -90oC session in a small, made for one, or two at a push, chamber in which one wears not very flattering thermal under-garments whilst a handsome trainer on the other side of the glass does exercise moves of you to copy—believe me, you need something to take your mind off the chill and the fact your eyelashes are frozen together and therefore I'm always keen to mimic the chiselled-jaw-in-shorts and we often do squats to Beyoncé together. Why do it to yourself I hear you ask? Well for the totally amazing buzz, of course. When you come out of the sub-zero chamber—after around four minutes—the feeling of euphoria is off the charts. As if I need more addictions in my life but 111CRYO has now become one and it really does make a difference. The extreme cold of the chamber increases endorphins, great for post-workout muscular recovery and by stimulating the metabolism promotes weight loss and has an overall toning effect of the body. Not to mention the 'just been ravaged by Ryan Gosling and/or Dakota Johnson all-over glow'. Smug in the knowledge I have just burned one thousand calories at Barry's and then countless more in the cryo chamber I often head down to the HN menswear department and treat myself to a bit of Balmain. Size small, of course.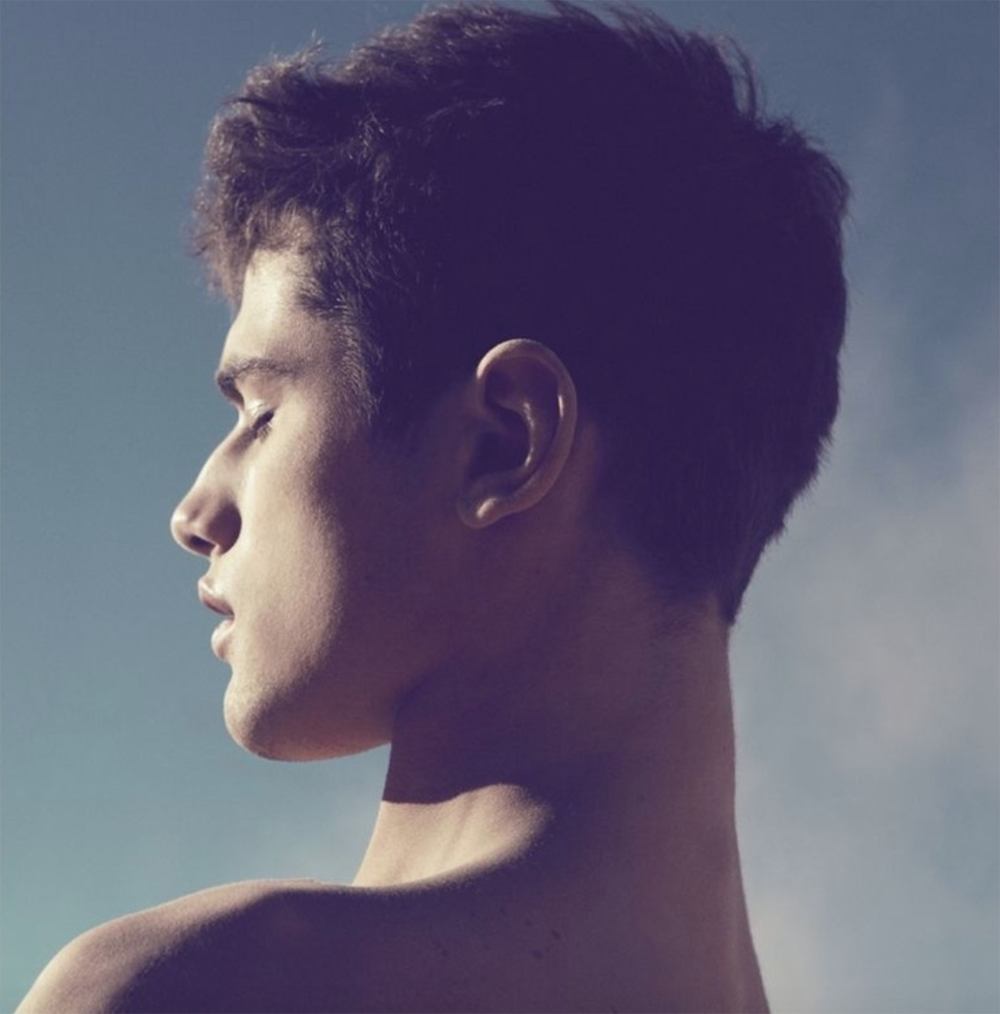 THE EXTREME DELIVERY DIET: FRESH FITNESS FOOD
I don't cook and people think I'm mad to spend money on food delivery services but if you, like me, are less than a Nigella in the kitchen, live alone and want to avoid the Waitrose/M&S 'meal for one' doldrums then I highly recommend Fresh Fitness Food. Apparently the key to looking good begins with one's diet (just ask Wendy Rowe!) and even though I'd like to believe my five-times-a-week Barry's sessions give me licence to pig out on whatever I feel like, to really see the shred we all must eat the right foods. Yawn. Now you might be about to flick the screen at this point but stay with me. I'm not saying Fresh Fitness Food will save your life but they will make a huge difference. In fact I tend to regard the delivery bag that arrives, almost magically, outside the front door at some ungodly hour of the night as like Christmas every day. FFF offer many bespoke packages but recently I've been stuffing down the 'Wellness Package' Monday through Friday (weekends are for booze and carbs, end of). This package incorporates a holistic approach and is suitable for both men and women. The food is based on one breakfast meal, one meat based lunch/dinner style meal, one plant-based vegetarian meal, one savoury or high protein sweet snack and one wellness juice shot. The food is delicious, filling and the great thing is every day is a surprise. And then I really surprise myself by how much wine I can drink come Saturday. Yin and yang I say. Everything to excess. Enjoy!
© Wendy Rowe. All Rights Reserved.